November 08, 2014
THIS MONTH IN HISTORY... SAVAGE POETRY
In November 1995, 19 years ago, the self-produced Edguy debut album "Savage Poetry" saw the light of day; distributed exclusively by the band back then. The original album was limited to a first print-run of only 1000 copies, and it was only after fans were asked for more than 500 US dollars from internet auction sites that the decision was made to eventually re-record it and release both versions -old and new- in one package as a double-CD called "THE Savage Poetry" in 2000.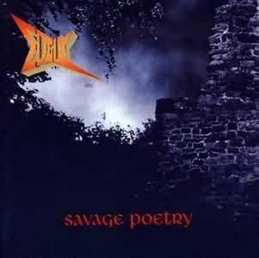 October 28, 2014
EDGUY RETURN TO SPAIN
Having just finished the first leg of the SPACE POLICE WORLD TOUR with many sold out shows in Japan and all over Europe EDGUY are now confirmed to return to Spain to perform at Leyendas del Rock festival at Polideportivo Municipal in Villena (Alicante) on August 7th 2015.
October 24, 2014
EDGUY TO HEADLINE KNOCK OUT FESTIVAL IN KARLSRUHE
EDGUY have been confirmed to headline the prestigious Knock Out Festival in Karlsruhe, Germany on the 20th of December. The performance will mark EDGUY's second appearance at Knock Out. The line up of the "one night/ one stage" indoor festival speaks for itself - other bands on the bill will be Gotthard, Pretty Maids, Unisonic, Primal Fear and Anvil. Be quick and get your tickets before they sell out. Find ticket information in the "tour section".
October 19, 2014
EDGUY TO HEADLINE ONE NIGHT AT METAL HAMMER PARADISE FESTIVAL
On November 14th and 15th Metal Hammer Germany will host their own Metal Hammer Paradise Festival at 'Weissenhäuser Strand' near the city of Lübeck. Now EDGUY have been confirmed as the headline act for one night. Other bands on the bill will be the other headline band Within Temptation and legendary acts such as Doro, UDO, Gamma Ray and many more. For ticket information go to the tour section.
September 29, 2014
SPACE POLICE TOUR IMPRESSIONS
As previously reported the SPACE POLICE WORLD TOUR has just arrived in Germany. Here you get some impressions of the biggest stage production EDGUY have ever brought to their fans. Don't miss this show, check the
tour section
and take your chance to get a ticket for one of the places that are not sold out yet!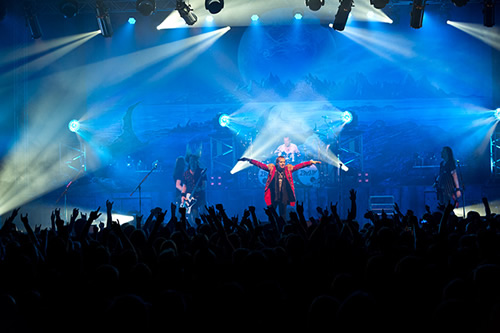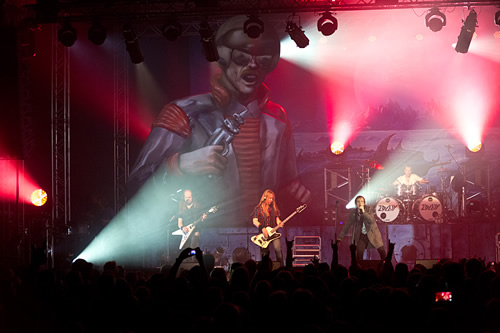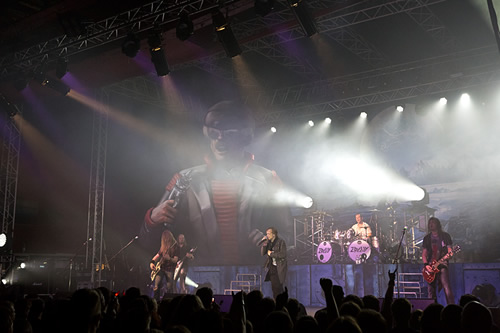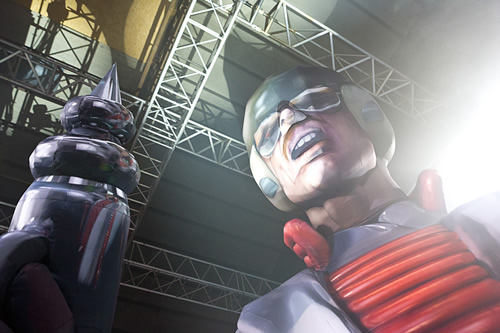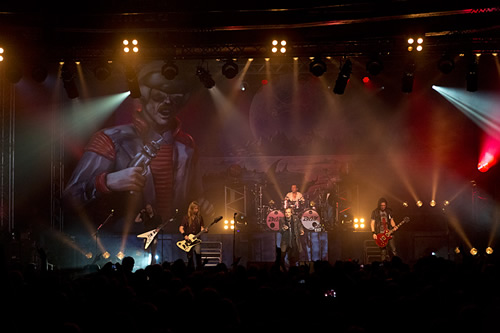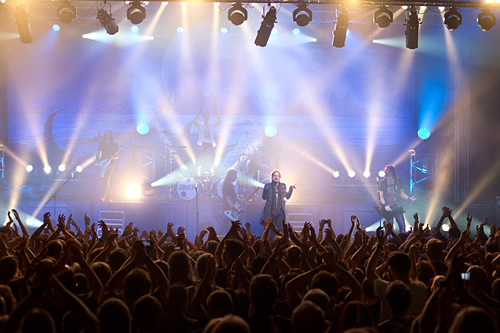 September 27, 2014
SPACE POLICE OVER GERMANY - LIVE
Finally the 'Space Police' has arrived in Germany. Today, Saturday September 27th EDGUY are going to play at Aladin, Bremen. The Bremen show will be followed by a streak of German dates. Fulda is already sold out, fans who intended to see that show and couldn't get a ticket are advised to attend the Langen show on the following day.Go to
metaltix.de
to get your ticket now or check availability for any city!
<< Previous 1 2 3 4 5 6 7 8 9 10 11 12 13 14 15 16 17 18 19 20 21 22 23 24 25 26 27 28 29 30 31 32 33 34 35 36 37 38 Next >>