April 17, 2015
UNISONIC TAPS EDGUY'S TOBIAS EXXEL FOR MONSTERS OF ROCK FESTIVAL IN SAO PAULO
Bassist Tobias "Eggi" Exel will replace guitarist Mandy Meyer during UNISONIC´s performance at the Monsters of Rock Festival in Brazil, April 26th, sharing the stage with bands like Ozzy, Judas Priest and Kiss. Meyer has to sit out the band´s festival performance due to a prior commitment for a US tour with Swiss rockers KROKUS.

Says Unisonic´s drummer Kosta Zafiriou: "Eggi is not only a great guy, he´s also an excellent guitar player. When we were considering who could replace Mandy for this show, Eggi´s name came up instantly. We´re happy to fill this gap with a friend!"
February 23, 2015
SPECIAL OFFERS AT EDGUY-SHOP.DE
For a limited time only certain items are on sale at reduced prices at the official EDGUY online store. Since the band is celebrating their 23rd anniversary this February a.o. there is one shirt that was sold at their anniversary shows on February 23rd and 24th 2007 that features two golden dragons carrying the city coat of arms of EDGUY's home town Fulda. Special offers on this and others designs can be found at
edguy-shop.de
.
February 07, 2015
EDGUY TO HEADLINE CHRISTMAS BASH 2015
The Space Police World Tour goes on: having confirmed shows in Spain, Czech Republic and Alsfeld (Germany) this year, EDGUY just have been scheduled to headline one night of the Christmas Bash at EventZentrum Strohofer in Geiselwind, Germany on the second weekend in December.

The band is looking forward to playing the second leg of the Space Police World Tour this year. Information can be found in the tour section.
December 24, 2014
MERRY CHRISTMAS!
The touring year 2014 has come to an end and we want to thank all our fans and crew members for making this a fantastic year for us. Never before we've had so many sold out shows around the globe, be it in Europe, Japan or Latin America. In fact, we're heading towards the 23rd year in our career and still it looks like we can climb even higher. This is all because of you, thus we want to thank all Edguy fans around the world - YOU in particular!! - for sticking by us, through thick and thin. We wish you a Merry Christmas, Savages!

Tobi, Jens, Dirk, Eggi & Felix
November 24, 2014
EDGUY TO HEADLINE FESTIVAL IN HESSEN 2015
EDGUY's return to Hessen can be confirmed: On the fourth weekend of August 2015 EDGUY will headline one night at the Ehrlich & Laut Festival near Alsfeld. Check the tour dates for more information!
November 08, 2014
THIS MONTH IN HISTORY... SAVAGE POETRY
In November 1995, 19 years ago, the self-produced Edguy debut album "Savage Poetry" saw the light of day; distributed exclusively by the band back then. The original album was limited to a first print-run of only 1000 copies, and it was only after fans were asked for more than 500 US dollars from internet auction sites that the decision was made to eventually re-record it and release both versions -old and new- in one package as a double-CD called "THE Savage Poetry" in 2000.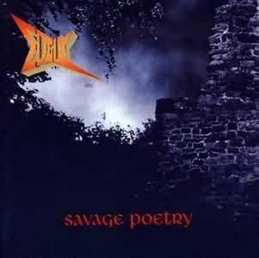 << Previous 1 2 3 4 5 6 7 8 9 10 11 12 13 14 15 16 17 18 19 20 21 22 23 24 25 26 27 28 29 30 31 32 33 34 35 36 37 Next >>
Sabre & Torch Lyric Video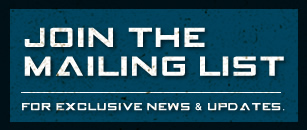 Tweets by @edguy